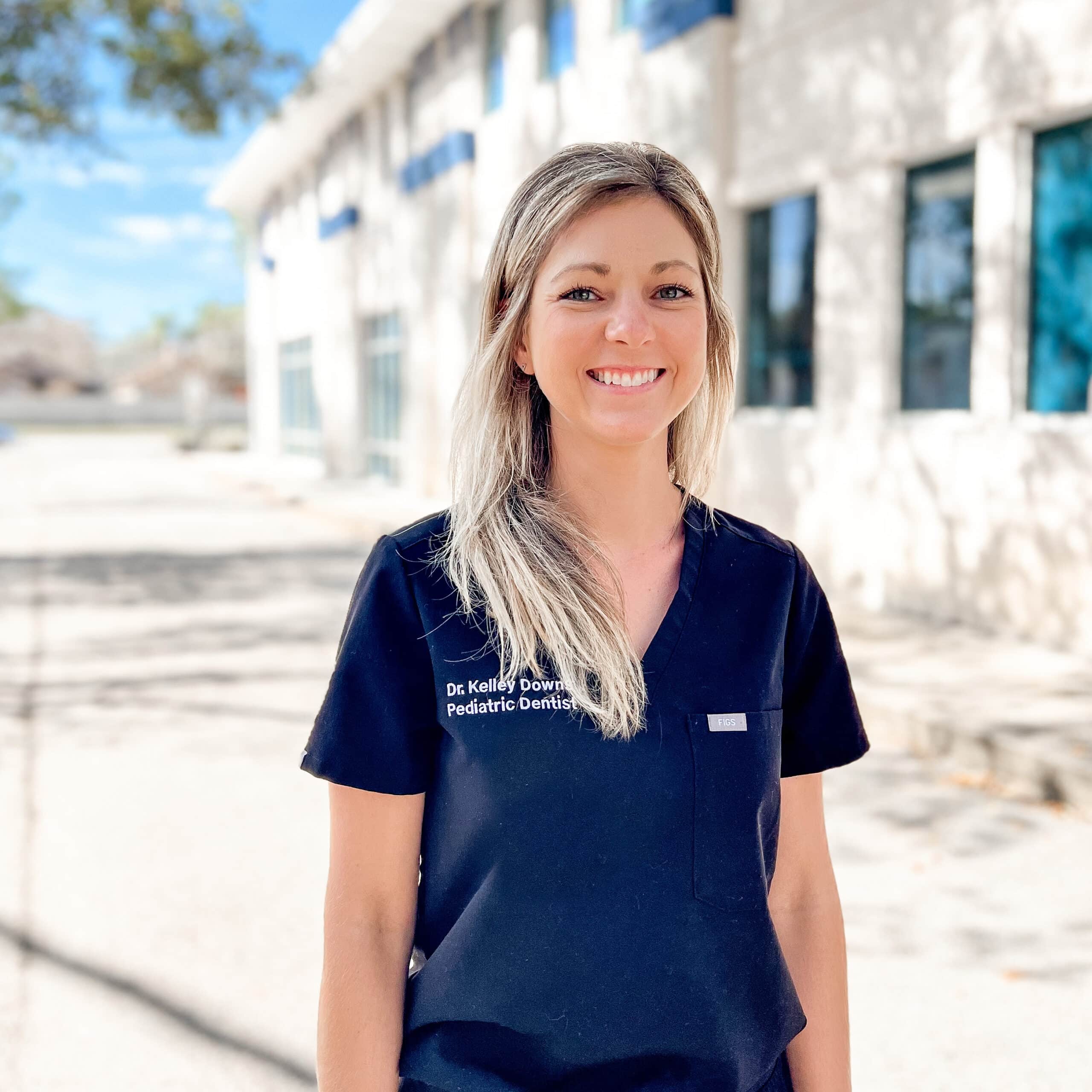 Dr. Kelley Downs
Dr. Kelley Downs is from Toledo, Ohio, and is excited to trade the snow and cold for sunshine and sand. As a child, Dr. Kelley was always anxious about going to the dentist. In college, she worked as a dental assistant and nanny for a sweet family. After realizing that she loved both dentistry and nurturing children, Dr. Kelley decided to combine her passions to positively influence kids' lives and the experiences they have at the dentist. 
Dr. Kelley was on the Dean's List and graduated summa cum laude ​from Lourdes University, in Sylvania, Ohio, with a bachelor of science in nursing. She continued on to attend the Ohio State University, where she graduated in the top 10 of her class, was inducted into the Omicron Kappa Upsilon, and graduated summa cum laude earning her Doctor of Dental Surgery Degree. Following dental school, Dr. Kelley completed a two-year pediatric dental residency at the University of Florida. 
In her free time, Dr. Kelley enjoys outd​oor adventures, being on the water, paddle boarding, traveling, crafting, home diy projects, reading and spending time with her husband, a physical therapist, and their two dogs!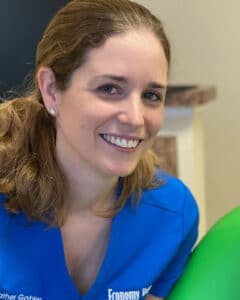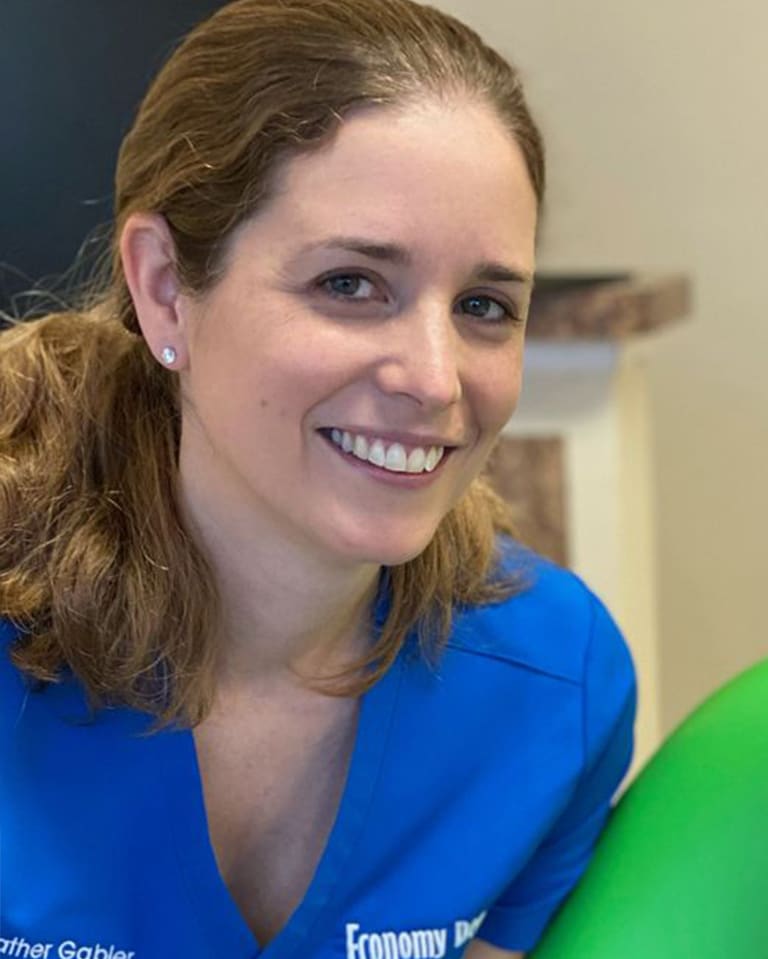 Dr. Heather Gabler DMD
Dr. Heather Gabler was born and raised in Pittsburgh, PA. This is where she spent most of her childhood before moving to Milwaukee, WI to attend college. Her undergraduate studies consisted of a bachelor's degree in biomedical sciences from Marquette University. Upon graduating, she turned her focus toward the dental field – achieving her doctorate of dental medicine from Temple University School of Dentistry. Her residency was completed at Lutheran Medical Center in Princess Anne, MD.
Dr. Gabler moved to Jacksonville in 2014 and has enjoyed being able to fulfill her passion for working as a board-certified pediatric dentist. She enjoys the opportunity to get children interested in dentistry through fun and engaging experiences and inspire them to take good care of their smiles.
Outside of the office, Dr. Gabler can be found relaxing at the beach, cruising on a bike, or hitting the tennis court. Most of all, she enjoys spending time with her family; this includes her husband, Dr. Bryce Gabler, and their two children – Kelsey and Colin.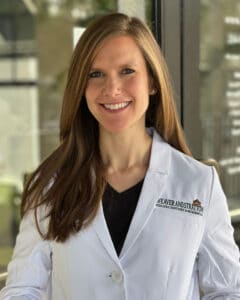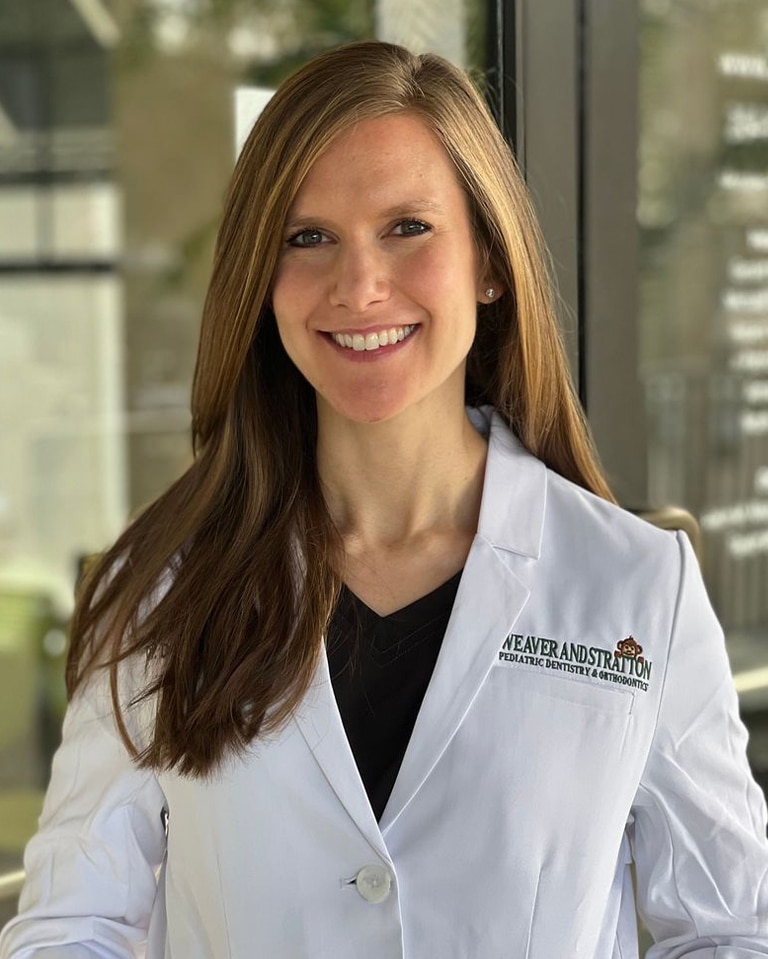 Dr. Dena Mizrahi
Dr. Dena Mizrahi was born and raised in Jacksonville, Florida. She attended Washington University in St. Louis, Ohio, where she received her bachelor's degree in psychology with a minor in Hebrew. Dr. Dena received her DMD from the University of Florida College of Dentistry.
Throughout dental school, Dr. Dena stayed active with several leadership positions, receiving many awards including the Dean's List, Omicron Kappa Upsilon Dental Honor Society, the Clinical Excellence and Professionalism Award, and the American Academy of Oral and Maxillofacial Pathology Professional Recognition Award.
She is an active member of:
The American Dental Association

The American Academy of Pediatric Dentistry

The Florida Academy of Pediatric Dentistry

The Southeastern Society of Pediatric Dentistry

The Florida Dental Association

The Jacksonville Dental Society

The Clay County Dental Society
She has lived in NYC for almost 10 years, and is very excited to be coming back home to Florida! Some of Dr. Dena's favorite things to do are baking, cooking, drawing and spending time with her husband, Michael, and family. 
One more fun fact: Dr. Dena has her diploma in Pastry and Baking Arts from the Institute of Culinary Education in NYC!